"I wish there was an app with all your recipes. Then I wouldn't have to call you to ask for dinner inspiration." – my clueless friend Janette in a grocery store
My answer must have been something like "Ok. But let's start with a blog first!"
Ever since that call I knew I finally had to publish this blog – not only to avoid calls like this.
Welcome to MINAMADE – a blog with healthy plant-based recipes from around the world and travel logs with insider tips beyond "been there, done that". My name is Mina and, as you may have guessed, everything you see on this blog is made by me.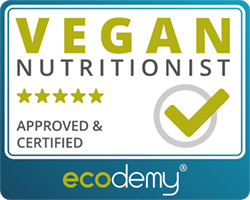 Now who is this blog for, anyway?
The foodie who loves real whole food or wants to start loving it as much as I do. Maybe you've watched "What the Health" and decided to integrate more plant-based food into your diet now, but you don't know where to begin. Maybe you are following a healthy wholesome diet already but need some inspiration for recipe ideas. Either way, you're in the right place. It's especially for those of you that are hungry and busy but still care about what you eat. And yes, cooking and baking with only wholesome ingredients can seem overwhelming at first. I've been there. All the recipes I create are vegan, most of them are plant-based (what's the difference? Find out here.) and gluten-free. On MINAMADE you'll find healthier versions of the best international dishes as well as easy recipes for every day, full of flavor AND nutrition. I also share some tips on how to keep a healthy diet while travelling and where to eat. After all you don't need a label (e.g. vegan) to fit in here. All you need is the love for good food.
The world traveler or world admirer who wants to be inspired and informed beyond "the obvious". If you don't care about food at all but are interested in insider tips for destinations around the world, this is the place for you then. It's about more than just "further, better, cheaper" traveling like most travel blogs out there seem to be aiming for. I mean why would you need another blog with the same paragraphs copied from the Lonely Planet, anyway? Beyond all the information of what to see, where to eat and sometimes even what not to do in a specific place around the world, on MINAMADE you can find out what it's like to climb Mt Fuji among hundreds of Japanese in the middle of the night and what read about Iran and whether all the prejudices are justified. During my travels, I do not only see the beautiful world we live in, but also get inspired in many ways – not only for the kitchen. Every time I return home, I probably come back a little more open-minded, cultured and maybe wiser. With this blog, I hope to inspire you and maybe broaden your worldview, too. So even, if you don't care about traveling too much, with this blog and also by watching my Instastories on Instagram you can get a glimpse of the world from your couch. And who knows, maybe you get inspired to recreate some of the amazing recipes from around the world one day.
I'm going to post new recipes and/ or travel posts every week. Subscribe to my newsletter so you'll never miss one!
Feel free to connect with me on Facebook, Instagram and Pinterest if you're active on those networks.